Product Description
HangZhou CHINAMFG Precision Industry Co.,Ltd
The company has owned IS0 9001 (International Quality Management) system certification, ISO14001 (International Environmental Management) system certification, IATF16949 (International Automotive Task Force) system certification and EN15085-2 (Railway applications-Welding of railway vehicles and components) system certification. We have an experienced management team and a group of high-quality talents. 
Our advantages are as below.
Core Value: Integrity + Quality;
Rich Experience: Since the year of 2001;
Technical Engineer: 36 Staffs;
Quality Engineer: 18 Staffs;
Company Certificate: ISO 9001, ISO14001, ITAF 16949, EN 15085-2;
Strong Capacity: Up to 100k pieces per day;
Factory Description and Service Content
PRODUCTION LINE: 
Metal stamping, Laser cutting, Sheet metal, Welding, Spraying, Electrophoresis, Assembly.
MATERIAL: 
Carbon steel, Stainless steel, Aluminum, Copper, Brass, Bronze, Customized.
PROCEDURES: 
Blanking, Punching, Bending, Cutting, Milling, Dilling, Tapping, Riveting, Welding, Assembling, Packing.
TOLERANCE: 
+/- 0.01mm
FINISH: 
Powder, Spraying, Sand Blasting, Electroplating, Electrophoresis, Anodizing, Passivating, Customized.
COLOR: 
Natural, Conversonial, Silver, Grey, Black, White, Red, Blue, Green, Yellow, Matte, Glossy, Customized.
SYSTEM CERTIFICATION: 
ISO 9001, ISO 14001, ITAF 16949, EN 15085-2.
APPLICATION: 
Automobile, Communication, Electrical, Electronics, Rail transit, Equipment manufacturing etc.
MOQ: 
1,000 Pcs ~ 5,000 Pcs
MOULD COST: 
500 USD ~ 5,000 USD
UNIT PRICE: 
0.05 USD ~ 5.00 USD
PACKING: 
Paper Bag, Plastic Bag, PE Bag, Carton Board, Carton Box, Plywood case, Wooden Case, Pallet.
MPQ: 
50 Pcs ~ 200 Pcs
LEAD TIME: 
15 Work Days ~ 25 Work Days
TRADE TERM: 
EXW, FOB, CFR, CIF, DDU, DDP.
PAYMENT METHOD: 
T/T, L/C, Western Union, Money Gram, PayPal, Ali Pay.
Workshop Inner View
System Certificate
Production Line View 
Metalworking products are very important component in industrial field, It is widely accepted for its stable performance and affordable price.
Especially in the field of Automobile, Communication, Electrical, Electronics, IT, Equipment Manufacturing, Rail Transit and Construction etc.
We committed to provide our customers with excellent products and cater to their demand solutions with lower costs and highly efficiency. Please feel free to contact us, we are looking CHINAMFG to our further cooperation. We treat every customer sincerely and take every project seriously.
FAQ:

1. Why business with CHINAMFG Precision Co., Ltd?
Our mission is to provide unparalleled product quality with very best prices for customer to be more competitive in their market, and to enhance their business growth.

2. Are the products available for selling from your Product Display Area?
All Products displayed were made before for other customers with their copy right. We only supply parts according to customer's specific requirements or with samples offered other than prompt goods.

3. How to get your quotation?
Please provide your 2D / 3D drawings to us to evaluate for our exclusive price. All Products are manufactured to custom requirements and specifications.

4. What's your production leadtime?
The delivery time is usually 15 ~ 25 days, but the actually time needs to be determined according to the drawings / samples provided.

5. How to guarantee the products quality?
We are ISO certified and will comply any quality level requirement for specific items. Additionally, our in-house team inspect and test random samples prior to shipment. Quality certification is available CHINAMFG request to our customers.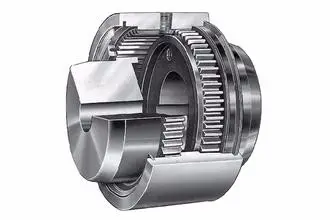 What Industries Commonly Use Gear Couplings for Power Transmission?
Gear couplings are widely used in various industries for power transmission due to their ability to transmit high torque loads and accommodate misalignments. Some of the industries that commonly utilize gear couplings include:
Steel Industry: Gear couplings are extensively used in the steel industry for connecting heavy-duty equipment like rolling mills, continuous casting machines, and other steel processing machinery.
Mining and Quarrying: In mining and quarrying applications, gear couplings are employed to transmit power in conveyor systems, crushers, and heavy excavating machinery.
Pulp and Paper: The pulp and paper industry uses gear couplings in machines like paper mills, pulp refiners, and stock preparation equipment.
Marine: Gear couplings are utilized in marine propulsion systems, providing a reliable connection between the engine and the propeller shafts.
Oil and Gas: Gear couplings find use in the oil and gas industry for connecting pumps, compressors, and other equipment used in upstream and downstream operations.
Power Generation: Gear couplings are employed in power plants to connect generators, turbines, and other rotating equipment.
Automotive: Gear couplings are used in automotive applications, particularly in heavy-duty vehicles and machinery like off-road vehicles, construction equipment, and agricultural machinery.
Chemical and Petrochemical: In chemical processing plants, gear couplings are employed in agitators, mixers, and various equipment where power transmission is crucial.
Cement and Aggregate: Gear couplings are used in cement plants and aggregate processing equipment for power transmission in crushers, kilns, and conveyors.
These are just a few examples, and gear couplings can be found in various other industries where reliable power transmission is essential. Their robust design and ability to withstand harsh operating conditions make them a popular choice for heavy-duty applications across different sectors.



editor by CX 2023-10-20
Product Description
Industrial Flexible Needle Roller Bearing Swivel Ball Cross Steering Drive Shaft Coupling End Yoke Spider Universal Joint for Auto Heavy Truck Cars Spare Parts
Universal joint bearing is a kind of mechanical structure which uses ball connection to realize power transmission of different shafts. It is a very important part of bearing. The combination of universal joint and transmission shaft is called universal joint transmission device. The universal joint cross bearing sold in our shop is made of special steel, with high strength and toughness, heat quenching treatment, super high hardness, long
service life, durable and strong.
Products Description
 
Name
Universal Joint/U Joint
Features
Material: 20Cr/steel                                                              
Size: 22.06*57.50mm
Accessaries
Snap Rings: 4pcs
Grease Nipples: 1pc
Packing Details
Plastic Bags
White or Color Individal Boxes
Carton Boxes
MOQ
300pcs
Warranty
12 months
Payment
T/T, L/C, Western Union, Paypal, Money Gram
Company Profile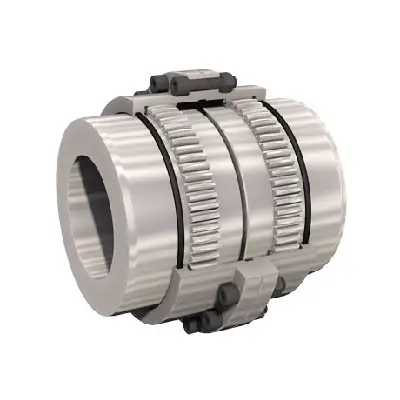 Types of Gear Coupling Designs
There are several types of gear coupling designs available, each with its own specific characteristics and applications. The main types of gear couplings are:
Sleeve Gear Couplings: Sleeve gear couplings consist of two hubs with external gears and a center sleeve with internal gears. The hubs are mounted on the shaft ends, and the center sleeve connects the two hubs. This design allows for angular and axial misalignment while transmitting torque between the shafts. Sleeve gear couplings are suitable for general-purpose applications and offer easy maintenance.
Continuous Sleeve Gear Couplings: Continuous sleeve gear couplings are an improved version of sleeve gear couplings. In this design, the center sleeve is extended to cover the entire length of the hubs, providing additional support and increasing torque capacity. The continuous sleeve design reduces the bending effect on the shafts and allows for higher torque transmission.
Flanged Sleeve Gear Couplings: Flanged sleeve gear couplings are similar to continuous sleeve couplings but include flanges at the ends of the center sleeve. These flanges provide extra support and help maintain proper alignment between the shafts. Flanged sleeve gear couplings are commonly used in high-speed and heavy-duty applications.
Half Gear Couplings: Half gear couplings, also known as semi-rigid gear couplings, consist of one flexible half and one rigid half. The flexible half has internal gear teeth, while the rigid half has external gear teeth. This design allows for angular misalignment while offering higher torque capacity than fully flexible couplings. Half gear couplings are often used in applications where some degree of misalignment is expected, but not as much as what sleeve gear couplings can handle.
Full Gear Couplings: Full gear couplings consist of two hubs with external gear teeth that mesh directly with each other. This design provides high torque capacity and is suitable for applications requiring minimal misalignment. Full gear couplings offer excellent torsional rigidity and are often used in precision applications where accurate shaft alignment is critical.
Flexible Gear Couplings: Flexible gear couplings combine the features of gear couplings and flexible couplings. They consist of two hubs with external gears and a flexible element, such as a membrane or elastomeric material, connecting the hubs. This design allows for some misalignment while providing damping of vibrations and shock absorption.
Each type of gear coupling has its advantages and limitations, and the choice of coupling design depends on the specific requirements of the application, including the level of misalignment, torque capacity, speed, and environmental conditions.



editor by CX 2023-10-16
Product Description
Drum Gear Coupling Shaft Coupling (GICL)
Drum type coupling is just flexible coupling, coupling is made within the same number of ring gear and belt tooth flange half couplings and other parts. Divided into straight teeth and drum tooth outside 2 kinds of tooth profile, drum gear coupling Allows a larger angular displacement (as opposed to straight tooth coupling), can improve the tooth contact conditions, improve the ability to transfer torque, prolong service life.
With the radial, axial and angular and axial deviation compensation ability, has the advantages of compact structure, small turning radius, its large carrying capacity, high transmission efficiency, low noise and long maintenance cycle, especially suitable for low speed and heavy load condition, such as metallurgy, mining, lifting, transportation and other industries are also applicable to the drive shaft of petroleum and chemical industry, general machinery and other kinds of machinery.
 
Model
Tn(N.m)
[n](r/min)
       d1,d2,dz
 
D
C
C1
C2
Kg.m2
Kg
Y
Z1,J1
L
GICL1
630
7100
42
–
125
20
–
–
0.009
5.9
52
38
–
24
25 28
62
44
10
–
19
82
60
2.5
15
22
GICL2
1120
6300
25 28
62
44
144
10.5
–
29
0.02
9.7
82
60
12.5
30
112
84
2.5
13.5
28
GICL3
2240
5900
82
60
174
3
24.5
25
0.047
17.2
112
84
17
28
60
142
107
35
GICL4
3600
5400
82
60
196
14
37
32
0.091
24.9
112
84
28
142
107
3
17
35
GICL5
5000
5000
112
84
224
3
25
28
0.167
38
71 75
142
107
20
35
80
172
132
22
43
GICL6
7100
 
4800
112
84
241
6
35
35
0.267
48.2
71 75
142
107
20
35
172
132
4
22
43
GICL7
10000
4500
71 75
142
107
260
4
35
35
0.453
68.9
172
132
22
43
100
212
167
48
GICL8
14000
 
4000
142
107
282
5
35
35
0.646
83.3
172
132
22
43
100 110
212
167
48
GICL9
18000
 
3500
142
107
314
10
45
45
1.036
110
172
132
212
167
5
22
43
49
GICL10
31500
3200
172
132
346
5
43
43
1.88
157
212
167
22
49
130 140
252
202
29
54
GICL11
40000
3000
212
167
380
6
29
49
3.28
217
252
202
54
160
302
242
64
GICL12
56000
2600
120 125
212
167
442
6
57
57
5.08
305
252
202
29
55
302
242
68
GICL13
80000
2300
140 150
252
202
482
7
54
57
10.06
419
302
242
32
70
190 200
352
282
80
GICL14
112000
2100
302
242
520
8
42
70
16.774
594
352
282
32
80
GICL15
160000
1900
352
282
580
10
34
80
26.55
783
140 150
410
330
38
–
GICL16
250000
1600
200 220
352
282
680
10
58
80
52.22
1134
410
330
38
–
280
470
380
38
GICL17
280000
1500
220
352
282
720
10
74
80
69
1305
410
330
280 300
470
380
39
–
GICL18
355000
1400
410
330
775
10
46
–
96.16
1626
470
380
41
–
GICL19
450000
1300
260
410
330
815
10
67
–
115.6
1773
470
380
41
340
550
450
GICL20
500000
1200
470
380
855
13
44
–
167.41
2263
   
Detailed Photos
 Company Profile
HangZhou CZPT Machinery Manufacturing Co., Ltd. is a high-tech enterprise specializing in the design and manufacture of various types of coupling. There are 86 employees in our company, including 2 senior engineers and no fewer than 20 mechanical design and manufacture, heat treatment, welding, and other professionals.
Advanced and reasonable process, complete detection means. Our company actively introduces foreign advanced technology and equipment, on the basis of the condition, we make full use of the advantage and do more research and innovation. Strict to high quality and operate strictly in accordance with the ISO9000 quality certification system standard mode.
Our company supplies different kinds of products. High quality and reasonable price. We stick to the principle of "quality first, service first, continuous improvement and innovation to meet the customers" for the management and "zero defect, zero complaints" as the quality objective. 
Our Services
1. Design Services
Our design team has experience in Cardan shafts relating to product design and development. If you have any needs for your new product or wish to make further improvements, we are here to offer our support.
2. Product Services
raw materials → Cutting → Forging →Rough machining →Shot blasting →Heat treatment →Testing →Fashioning →Cleaning→ Assembly→Packing→Shipping
3. Samples Procedure
We could develop the sample according to your requirement and amend the sample constantly to meet your need.
4. Research & Development
We usually research the new needs of the market and develop new models when there are new cars in the market.
5. Quality Control
Every step should be a particular test by Professional Staff according to the standard of ISO9001 and TS16949.
FAQ
Q 1: Are you a trading company or a manufacturer?
A: We are a professional manufacturer specializing in manufacturing
various series of couplings.
Q 2:Can you do OEM?
Yes, we can. We can do OEM & ODM for all customers with customized PDF or AI format artwork.
Q 3:How long is your delivery time?
Generally, it is 20-30 days if the goods are not in stock. It is according to quantity.
Q 4: Do you provide samples? Is it free or extra?
Yes, we could offer the sample but not for free. Actually, we have an excellent price principle, when you make the bulk order the cost of the sample will be deducted.
Q 5: How long is your warranty?
A: Our Warranty is 12 months under normal circumstances. 
Q 6: What is the MOQ?
A: Usually our MOQ is 1pcs.
Q 7: Do you have inspection procedures for coupling?
A:100% self-inspection before packing.
Q 8: Can I have a visit to your factory before the order? 
A: Sure, welcome to visit our factory.
Q 9: What's your payment?
A:1) T/T. 
♦Contact Us
Web: huadingcoupling
Add: No.11 HangZhou Road,Chengnan park,HangZhou City,ZheJiang Province,China
| | |
| --- | --- |
| Standard Or Nonstandard: | Standard |
| Shaft Hole: | as Your Requirement |
| Torque: | as Your Requirement |
| Bore Diameter: | as Your Requirement |
| Speed: | 7100r/Min |
| Structure: | Flexible |
Customization:

Available

|

Customized Request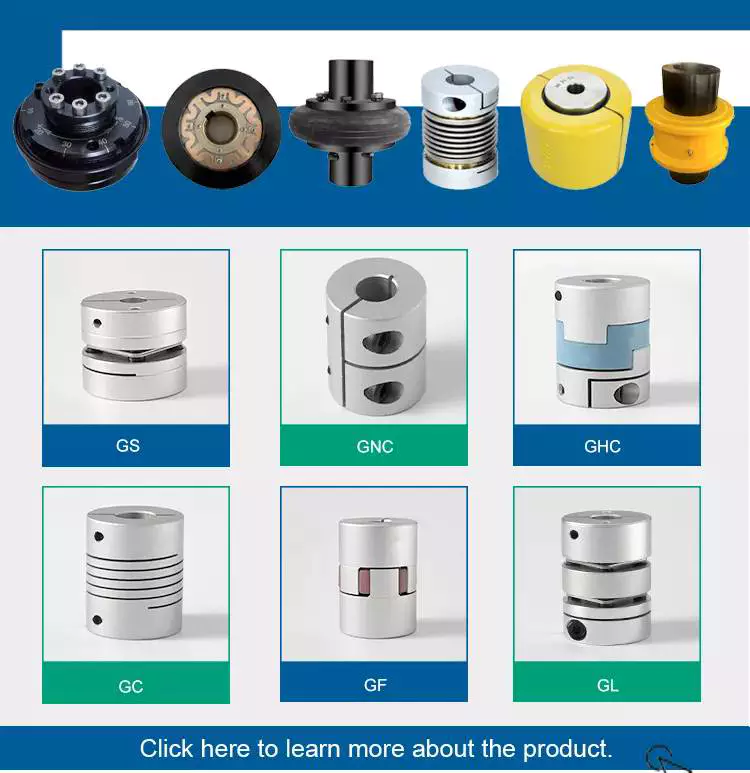 Types of Couplings
A coupling is a device that connects two shafts and transmits power from one to the other. Its main purpose is to join two pieces of rotating equipment. It also allows for some degree of misalignment or end movement. Here are a few examples of coupling types: Beam coupling, Flexible coupling, Magnetic coupling, and Shaft coupling.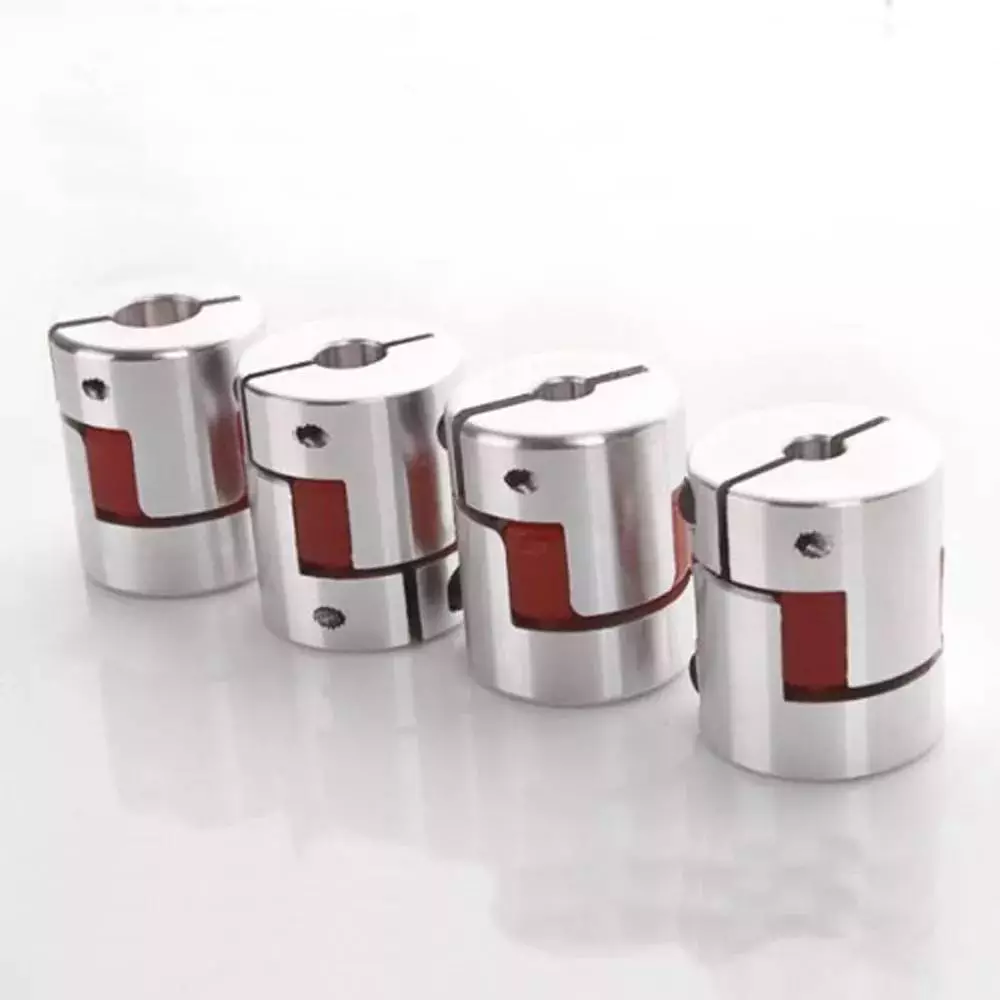 Beam coupling
Beam couplings are used to couple motors and other devices. They are available in several types, including flexible, slit, and rigid beam couplings. Each has unique properties and characteristics. These couplings are best for applications requiring a high level of precision and long life. They are also a practical solution for the connection of stepping and servo motors with screw rods.
Beam couplings are usually made of stainless steel or aluminum alloy, and feature spiral and parallel cut designs. Multiple cuts allow the coupling to accommodate multiple beams and improve angular and parallel misalignment tolerances. Additionally, beam couplings are comparatively cheaper than other types of rotary joints, and they require minimal maintenance.
The materials of a beam coupling should be considered early in the specification process. They are typically made of aluminum or stainless steel, but they can also be manufactured from Delrin, titanium, and other engineering grade materials. Beam couplings are often available in multiple sizes to fit specific shaft diameters.
Beam couplings are a key component of motion control systems. They provide excellent characteristics when used properly, and they are a popular choice for many applications. A thorough understanding of each type of coupling will help to prevent coupling failure and enhance system performance. Therefore, it is important to choose the right coupling for your application.
Various types of beam couplings have unique advantages and disadvantages. The FCR/FSR design has two sets of three beams. It is available in both metric and inch shaft sizes. The FCR/FSR couplings are ideal for light-duty power transmission applications. A metric shaft is more suitable for these applications, while an inch shaft is preferred for heavier duty applications.
Two types of beam couplings are available from Ruland. The Ruland Flexible beam coupling has a multi-helical cut design that offers a greater flexibility than commodity beam couplings. This design allows for higher torque capabilities while minimizing wind-up. In addition, it is also more durable than its commodity counterparts.
Flexible coupling
A flexible coupling is a versatile mechanical connection that allows for the easy coupling of two moving parts. The design of these couplings allows for a variety of stiffness levels and can address a variety of problems, such as torsional vibrations or critical speed. However, there are a number of tradeoffs associated with flexible couplings.
One of the biggest issues is the installation of the coupling, which requires stretching. This problem can be exacerbated by cold temperatures. In such a case, it is vital to install the coupling properly. Using a gear clamp is one of the most important steps in a successful installation. A gear clamp will keep the coupling in place and prevent it from leaking.
Another common type of flexible coupling is the gear coupling. These couplings are composed of two hubs with crowned external gear teeth that mesh with two internally splined flanged sleeves. The massive size of the teeth makes them resemble gears. Gear couplings offer good torque characteristics but require periodic lubrication. These couplings can also be expensive and have a limited number of applications.
Another type of flexible coupling is the SDP/SI helical coupling. These couplings can accommodate axial motion, angular misalignment, and parallel offset. This design incorporates a spiral pattern that makes them flexible. These couplings are available in stainless steel and aluminum.
A flexible coupling has a wide range of applications. Generally, it is used to connect two rotating pieces of equipment. Depending on its design, it can be used to join two pieces of machinery that move in different directions. This type of coupling is a type of elastomeric coupling, which has elastic properties.
There are many types of flexible couplings available for different types of applications. The purpose of a flexible coupling is to transmit rotational power from one shaft to another. It is also useful for transmitting torque. However, it is important to note that not all flexible couplings are created equally. Make sure to use a reputable brand for your coupling needs. It will ensure a reliable connection.
The simplest and most commonly used type of flexible coupling is the grid coupling. This type of coupling uses two hubs with slotted surfaces. The steel grid is allowed to slide along these slots, which gives it the ability to flex. The only limitation of this type of coupling is that it can only tolerate a 1/3 degree misalignment. It can transmit torques up to 3,656 Nm.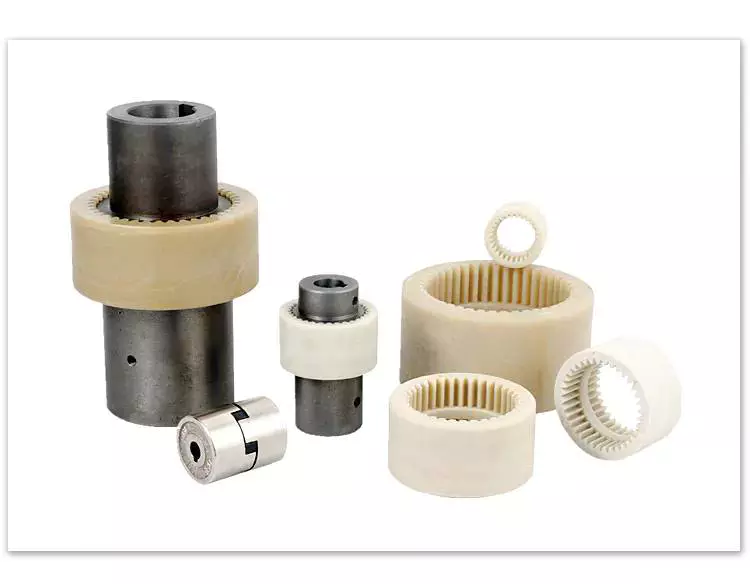 Magnetic coupling
Magnetic coupling is a technique used to transfer torque from one shaft to another using a magnetic field. It is the most common type of coupling used in machinery. It is highly effective when transferring torque from a rotating motor to a rotating shaft. Magnetic couplings can handle high torques and high speeds.
Magnetic coupling is described by the energy difference between a high-spin state and a broken symmetry state, with the former being the energy of a true singlet state. In single-determinant theories, this energy difference is called the Kij. Usually, the broken-symmetry state is a state with two interacting local high-spin centers.
The magnetic coupling device is regarded as a qualitative leap in the reaction still industry. It has solved a number of problems that had plagued the industry, including flammability, explosiveness, and leakage. Magnetic couplings are a great solution for many applications. The chemical and pharmaceutical industries use them for various processes, including reaction stills.
Magnetic couplings are a good choice for harsh environments and for tight spaces. Their enclosed design keeps them fluid and dust-proof. They are also corrosion-resistant. In addition, magnetic couplings are more affordable than mechanical couplings, especially in areas where access is restricted. They are also popular for testing and temporary installations.
Another use for magnetic coupling is in touch screens. While touch screens use capacitive and resistive elements, magnetic coupling has found a cool new application in wireless charging. While the finger tracking on touch screens may seem like a boley job, the process is very sensitive. The devices that use wireless charging need to have very large coils that are locked into resonant magnetic coupling.
Magnetic couplings also help reduce hydraulic horsepower. They cushion starts and reduce alignment problems. They can also improve flow in oversized pumps. A magnetic coupling with an 8 percent air gap can reduce hydraulic HP by approximately 27 percent. In addition, they can be used in aggressive environments. They also help reduce repair costs.
Magnetic couplings are a great choice for pumps and propeller systems because they have the added advantage of being watertight and preventing shaft failure. These systems also have the benefit of not requiring rotating seals.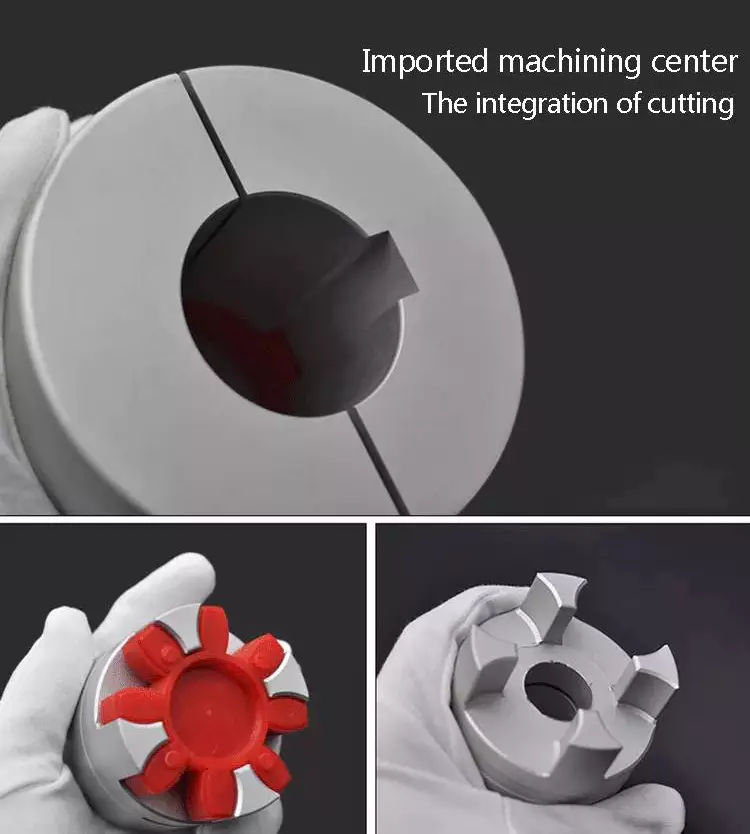 Shaft coupling
A shaft coupling joins two shafts and transmits rotational motion. Generally, shaft couplings allow for some degree of misalignment, but there are also torque limiters. Selecting the right coupling can save you time and money and prevent equipment downtime. Here are the main features to consider when purchasing a coupling for your application.
Shaft couplings should be easy to install and disassemble, transmit full power to the mated shaft, and reduce shock loads. A shaft coupling that does not have projecting parts should be used for machines that move or rotate at high speeds. Some types of shaft couplings are flexible while others are rigid.
Shaft couplings can be used in a variety of applications, including piping systems. They can be used to connect shafts that are misaligned and help maintain alignment. They can also be used for vibration dampening. Shaft couplings also allow shafts to be disconnected when necessary.
Shaft couplings can accommodate a certain amount of backlash, but this backlash must be well within the tolerance set by the system. Extremely high backlash can break the coupling and cause excessive wear and stress. In addition, excessive backlash can lead to erratic alignment readings. To avoid these issues, operators must reduce backlash to less than 2deg.
Shaft couplings are often referred to by different names. Some are referred to as "sliced" couplings while others are known as "slit" couplings. Both types offer high torque and torsional stiffness. These couplings are typically made from metals with various alloys, such as acetal, stainless steel, or titanium.
CZPT Pulley produces shaft couplings for a variety of applications. These products are used in high-power transmission systems. They have several advantages over friction couplings. In addition to minimizing wear, they don't require lubrication. They are also capable of transmitting high torque and high speeds.
Another type of shaft coupling is the universal coupling. It is used to transmit power to multiple machines with different spindles. Its keyed receiving side and flanges allow it to transmit power from one machine to another.




editor by CX 2023-05-24
Warranty: 1 years
Applicable Industries: Other
Gearing Arrangement: Harmonic
Output Torque: 3.7-95N.M
Input Speed: 2000-8000r/min
Output Speed: 30-160r/min
reduction gear ratio: 50-120
Packaging Details: wooden crates
Principle of harmonic drive Principle of harmonic gear transmission Harmonic gear drive was invented by American inventor C.W.Musser in 1955. It is a new type of transmission mode which uses the elastic deformation of flexible working members to advance motion or power transmission. It breaks through the mode of mechanical transmission using rigid components. USES a flexible member to implement the mechanical drive to obtain a series of other transmission to meet the special function, as a result of the flexible member among deformation process is basically a symmetrical harmonics, so its name in addition to the former Soviet union called the drive waveform or flexible wheel drive transmission,Britain, Germany, Japan and other countries are called "harmonic drive". Composition of harmonic gear drive Rigid gear: Rigid internal gear, usually 2 more teeth than a flexible gear, usually attached to the housing. Flexspline: A thin cup – shaped metallic elastic member with a gear on the outer ring of the opening that deforms as the wave generator rotates, usually in connection with the output shaft. Wave generator: composed of a circular CAM and a flexible bearing, usually connected with the input shaft flexible bearing inner ring is fixed on the CAM, the outer ring can be implemented by the ball elastic shape into an oval. Reduction principle of harmonic gear transmission The principle of harmonic gear reduction is to realize motion and power transmission by using the relative motion of the flexiblewheel, the rigid wheel and the wave generating ring, mainly the controllable elastic deformation of the flexible wheel. Wave generator within the oval CAM within the soft wheel rotation to make soft wheel deformation, the elliptical CAM wave generator factory shaft at both ends of the soft wheel tooth and wheel gear into the timeliness, short shaft at both ends of the soft wheel tooth and just off the wheel gear, the wave generator long axis and short axis between teeth, along the soft wheel and just round 2 different segment of the circumference is gradually entered the state of half gearing mesh, It's called rodent. In the semi-meshing state of gradually withdrawing from meshing, it is called rooting out. When the wave generator rotates continuously,the flexible wheel deforms constantly, so that the teeth of the 2 wheels constantly change from the original working state in 4 kinds of movement, namely, gnashing, meshing, gnashing and disengaging, and the staggered tooth movement is generated, thus realizing the motion transfer from the active wave generator to the flexible wheel. Range of applicationHarmonic gear reducer in the aviation, aerospace, energy, Marine, shipbuilding, bionic mechanism, commonly used weapons, machine tools, instrumentation, High Precision Forged Steel Reducer Gearbox Transmission Main Drive Pinion Spur Gear electronic equipment, mining, metallurgy, transportation,lifting machinery, petrochemical machinery, textile machinery, agricultural machinery, and increasingly widely used in the field of medical apparatus and instruments, especially in the high dynamic performance of servo system, the harmonic gear drive more show Showing its superiority. It delivers power from tens of watts to tens of kilowatts, but high-power harmonic gear drives are mostly used in short-term work fields. Points for Attention in UsePlease use under specified conditionsComply with the following conditions when using:1.Ambient temperature :0~40℃; Do not splash into water, oil, etc.; No corrosion, explosive gas; No dust such as metal powder.2.Please use the specified method for installationPlease implement the installation method according to the product manual correctly, if not correctly installed may lead to vibration, precision reduction, shorten the use Life, damage and other faults.3.Please use the prescribed lubricant Failure to use the prescribed lubricants may result in decreased product life.4.Please do not disassemble or reinstall the product, otherwise it will not be CZPT to restore its original performance.5.Do not exceed the allowable torque when using, otherwise it may lead to product failure. Specification Packing & Delivery wooden crates Company Profile TAIKE TECHNOLOGY CO LTD is leading technology company based in southeast of China . We have a team of talented electrical & mechanical engineers ,and a team of dedicated manufacturers. We are aimed to provide our clients with the best tailor made product. We have 50 fully job employees. We have manufacturing area with offices and factory place of 5000 square meters. Product line cover :Telescopic mast , Light Tower , Explosion proof led light , CZPT Radar ,Unmanned vehicle , Unmanned Aircraft , Cellular on wheels and specially designed electric & mechanical products … FAQ 1. who are we?We are based in ZHangZhoug, China, start from 2017,sell to Domestic Market(50.00%),North America(25.00%), High torque yeduc harmonic drive planetary reducer gearbox factory Western Europe(10.00%),Southeast Asia(5.00%),Mid East(5.00%),Northern Europe(5.00%). There are total about 11-50 people in our office.2. how can we guarantee quality?Always a pre-production sample before mass production;Always final Inspection before shipment;3.what can you buy from us?telescopic mast,light tower,vehicle leveling jack,unmanned vehicle,LED explosion proof light4. why should you buy from us not from other suppliers?TAIKE TECHNOLOGY CO LTD is leading technology company based in southeast of China . We have a team of talented electrical & mechanical engineers ,and a team of dedicated manufacturers.We are aimed to provide our clients with the best tailor made product.5. what services can we provide?Accepted Delivery Terms: FOB,CIF,EXW;Accepted Payment Currency:USD,EUR,CAD,HKD,GBP,CNY;Accepted Payment Type: T/T,L/C,MoneyGram,PayPal,Western Union,Cash;Language Spoken:English,Chinese,Spanish,Japanese,Portuguese,German,Arabic,French,Russian,Korean,Hindi,Italian
How to Design a Forging Spur Gear
Before you start designing your own spur gear, you need to understand its main components. Among them are Forging, Keyway, Spline, Set screw and other types. Understanding the differences between these types of spur gears is essential for making an informed decision. To learn more, keep reading. Also, don't hesitate to contact me for assistance! Listed below are some helpful tips and tricks to design a spur gear. Hopefully, they will help you design the spur gear of your dreams.


Forging spur gears
Forging spur gears is one of the most important processes of automotive transmission components. The manufacturing process is complex and involves several steps, such as blank spheroidizing, hot forging, annealing, phosphating, and saponification. The material used for spur gears is typically 20CrMnTi. The process is completed by applying a continuous through extrusion forming method with dies designed for the sizing band length L and Splitting angle thickness T.
The process of forging spur gears can also use polyacetal (POM), a strong plastic commonly used for the manufacture of gears. This material is easy to mold and shape, and after hardening, it is extremely stiff and abrasion resistant. A number of metals and alloys are used for spur gears, including forged steel, stainless steel, and aluminum. Listed below are the different types of materials used in gear manufacturing and their advantages and disadvantages.
A spur gear's tooth size is measured in modules, or m. Each number represents the number of teeth in the gear. As the number of teeth increases, so does its size. In general, the higher the number of teeth, the larger the module is. A high module gear has a large pressure angle. It's also important to remember that spur gears must have the same module as the gears they are used to drive.
Set screw spur gears
A modern industry cannot function without set screw spur gears. These gears are highly efficient and are widely used in a variety of applications. Their design involves the calculation of speed and torque, which are both critical factors. The MEP model, for instance, considers the changing rigidity of a tooth pair along its path. The results are used to determine the type of spur gear required. Listed below are some tips for choosing a spur gear:
Type A. This type of gear does not have a hub. The gear itself is flat with a small hole in the middle. Set screw gears are most commonly used for lightweight applications without loads. The metal thickness can range from 0.25 mm to 3 mm. Set screw gears are also used for large machines that need to be strong and durable. This article provides an introduction to the different types of spur gears and how they differ from one another.
Pin Hub. Pin hub spur gears use a set screw to secure the pin. These gears are often connected to a shaft by dowel, spring, or roll pins. The pin is drilled to the precise diameter to fit inside the gear, so that it does not come loose. Pin hub spur gears have high tolerances, as the hole is not large enough to completely grip the shaft. This type of gear is generally the most expensive of the three.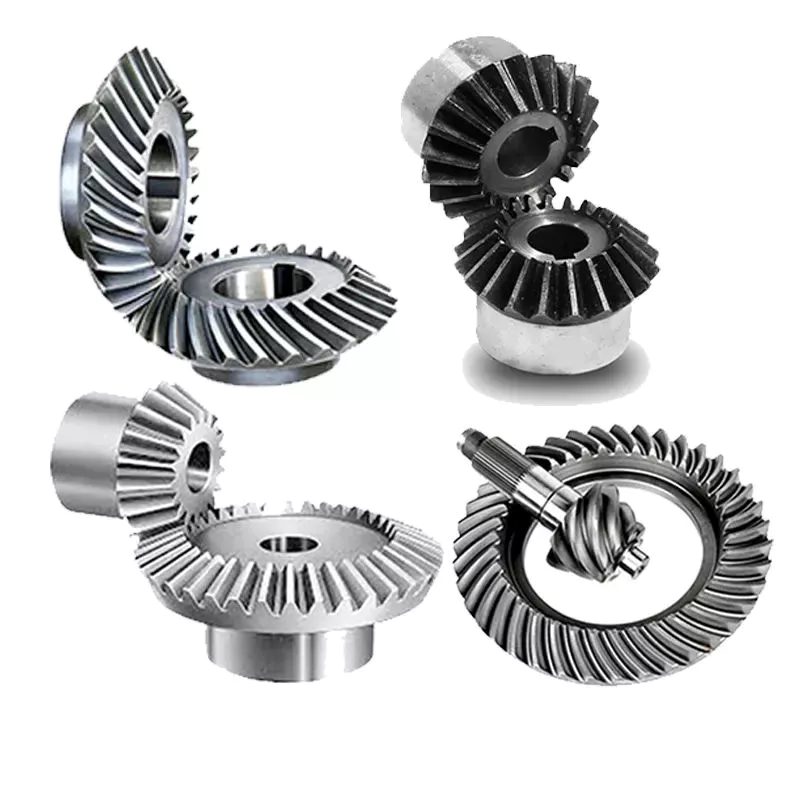 Keyway spur gears
In today's modern industry, spur gear transmissions are widely used to transfer power. These types of transmissions provide excellent efficiency but can be susceptible to power losses. These losses must be estimated during the design process. A key component of this analysis is the calculation of the contact area (2b) of the gear pair. However, this value is not necessarily applicable to every spur gear. Here are some examples of how to calculate this area. (See Figure 2)
Spur gears are characterized by having teeth parallel to the shafts and axis, and a pitch line velocity of up to 25 m/s is considered high. In addition, they are more efficient than helical gears of the same size. Unlike helical gears, spur gears are generally considered positive gears. They are often used for applications in which noise control is not an issue. The symmetry of the spur gear makes them especially suitable for applications where a constant speed is required.
Besides using a helical spur gear for the transmission, the gear can also have a standard tooth shape. Unlike helical gears, spur gears with an involute tooth form have thick roots, which prevents wear from the teeth. These gears are easily made with conventional production tools. The involute shape is an ideal choice for small-scale production and is one of the most popular types of spur gears.
Spline spur gears
When considering the types of spur gears that are used, it's important to note the differences between the two. A spur gear, also called an involute gear, generates torque and regulates speed. It's most common in car engines, but is also used in everyday appliances. However, one of the most significant drawbacks of spur gears is their noise. Because spur gears mesh only one tooth at a time, they create a high amount of stress and noise, making them unsuitable for everyday use.
The contact stress distribution chart represents the flank area of each gear tooth and the distance in both the axial and profile direction. A high contact area is located toward the center of the gear, which is caused by the micro-geometry of the gear. A positive l value indicates that there is no misalignment of the spline teeth on the interface with the helix hand. The opposite is true for negative l values.
Using an upper bound technique, Abdul and Dean studied the forging of spur gear forms. They assumed that the tooth profile would be a straight line. They also examined the non-dimensional forging pressure of a spline. Spline spur gears are commonly used in motors, gearboxes, and drills. The strength of spur gears and splines is primarily dependent on their radii and tooth diameter.
SUS303 and SUS304 stainless steel spur gears
Stainless steel spur gears are manufactured using different techniques, which depend on the material and the application. The most common process used in manufacturing them is cutting. Other processes involve rolling, casting, and forging. In addition, plastic spur gears are produced by injection molding, depending on the quantity of production required. SUS303 and SUS304 stainless steel spur gears can be made using a variety of materials, including structural carbon steel S45C, gray cast iron FC200, nonferrous metal C3604, engineering plastic MC901, and stainless steel.
The differences between 304 and 303 stainless steel spur gears lie in their composition. The two types of stainless steel share a common design, but have varying chemical compositions. China and Japan use the letters SUS304 and SUS303, which refer to their varying degrees of composition. As with most types of stainless steel, the two different grades are made to be used in industrial applications, such as planetary gears and spur gears.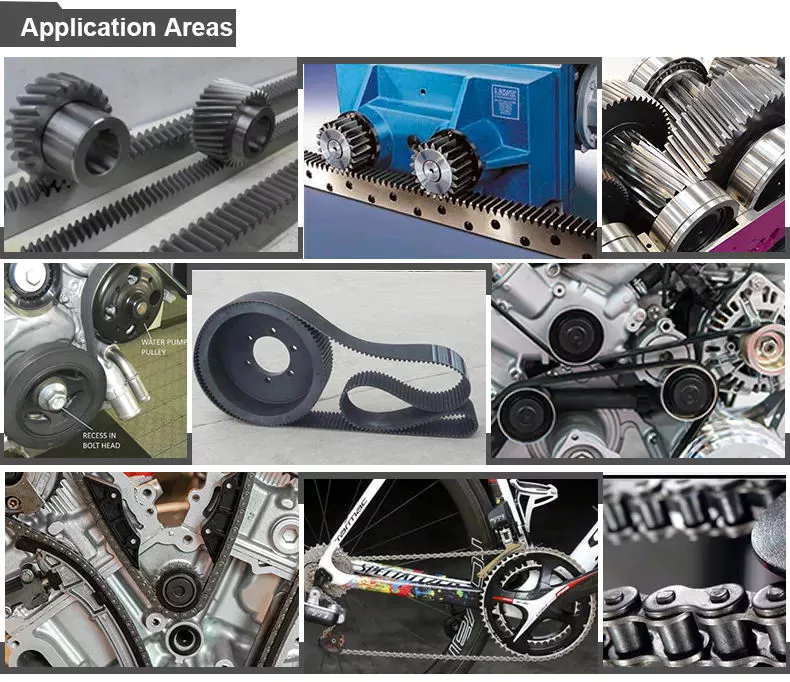 Stainless steel spur gears
There are several things to look for in a stainless steel spur gear, including the diametral pitch, the number of teeth per unit diameter, and the angular velocity of the teeth. All of these aspects are critical to the performance of a spur gear, and the proper dimensional measurements are essential to the design and functionality of a spur gear. Those in the industry should be familiar with the terms used to describe spur gear parts, both to ensure clarity in production and in purchase orders.
A spur gear is a type of precision cylindrical gear with parallel teeth arranged in a rim. It is used in various applications, such as outboard motors, winches, construction equipment, lawn and garden equipment, turbine drives, pumps, centrifuges, and a variety of other machines. A spur gear is typically made from stainless steel and has a high level of durability. It is the most commonly used type of gear.
Stainless steel spur gears can come in many different shapes and sizes. Stainless steel spur gears are generally made of SUS304 or SUS303 stainless steel, which are used for their higher machinability. These gears are then heat-treated with nitriding or tooth surface induction. Unlike conventional gears, which need tooth grinding after heat-treating, stainless steel spur gears have a low wear rate and high machinability.