Product Description
6W3988 Excavator Coupling Series Flexible Pumps 6W-1451 215C 4HG Engine Spare Parts 
 
Basic information:
Model:215C 4HG
Used on:Excavator, Air Compressor, Marine Machine
Packing: Plastic Bag, Carton
Coupling Type: Coupling Inserts
Material: Rubber, Iron
Payment Methods: Bank Transfer, Western Union, Money Gram, Credit
Coupling Structure: Helical Coupling
Supply Ability: 3000PCS Per Week
After-sales Service: Online Support
Color:As Required
Product show as below:
Procucts information:
 
Pos.
Part No
Qty
Parts name
Comments
1.
6A-6492
[1]
COVER-FINAL DRIVE
 
2.
5C-1834
[1]
GEAR (13 TEETH)
 
3.
8B-4967
[1]
SEAL-O-RING
 
4.
6A-6491
[1]
HOUSING AS
 
5.
1A-3284
[2]
DOWEL
 
6.
2H-0929
[1]
CUP-ROLLER BEARING
 
7.
2H- 0571
[1]
CONE-ROLLER BEARING
 
8.
5C-5937
[1]
GEAR (53 TEETH)
 
9.
9S-3581
[2]
CUP-ROLLER BEARING
 
10.
9S-3582
[2]
CONE-ROLLER BEARING
 
11.
5C-8583
[1]
GEAR-RING (49 TEETH)
 
12.
8V-4734 C
[1]
SPROCKET AS
 
 
2H-1190
[1]
PIN-DOWEL (DOWEL)
 
13.
5P-2545
[1]
SEAL-O-RING
 
14.
5C-8587
[1]
COVER
 
15.
2P-1373
[1]
CUP-ROLLER BEARING
 
16.
5K-5288 R
[1]
SEAL GP-DUO-CONE
 
 
5K-5129
[2]
RING-SEALING
 
17.
6A-7534
[1]
RETAINER
 
 
6A-7535
[1]
SHIM-PACK
 
18.
6C-571
[1]
CARRIER AS
 
 
2D-0604
[1]
BUTTON
 
19.
2K-571
[1]
BOLT (1 1/4-12X3.5IN)
 
20.
4K-0684
[1]
WASHER-HARD (6MM THK)
 
21.
5P-8248
[24]
WASHER-HARD (3.5MM THK)
 
22.
8V-4735 C
[1]
RING-SEAL
 
23.
6V-6640 B
 
SEALANT
 
24.
5H-8624
[1]
SEAL-O-RING
 
25.
7D-9766
[1]
BOLT
 
 
8K-8517
[1]
WASHER
 
26.
2K-2939 C
[1]
SEAL-O-RING
 
27.
2P-1374
[1]
CONE-ROLLER BEARING
 
28.
5C-8585
[1]
RING-LOCK
 
29.
5C-9120
[6]
WASHER (STEEL)
 
 
5C-9119
[6]
WASHER (BRONZE)
 
30.
1A- 0571
[12]
BOLT (3/4-10X1.75IN)
 
31.
6A-7528
[1]
SHIM-PACK (INCL 21 SHIMS)
 
32.
5C-8584
[3]
GEAR-PLANETARY (17 TEETH)
 
33.
6V-4593
[3]
BEARING AS-SPECIAL
 
34.
2A-1538
[12]
BOLT (3/4-10X2.25IN)
 
35.
5C-8582
[3]
SHAFT-PLANETARY
 
36.
9K-1171
[1]
CUP-ROLLER BEARING
 
37.
8D-2256
[1]
CONE-ROLLER BEARING
 
38.
5C-8967
[1]
GEAR (52 TEETH)
 
39.
5C-8586
[1]
GEAR (74 TEETH)
 
40.
6A-4498
[1]
SHIM-PACK (INCL 21 SHIMS)
 
41.
0S-1585
[5]
BOLT (1/2-13X1.5IN)
 
42.
5P-8245
[21]
WASHER (3MM THK)
 
43.
8S-9152
[2]
CONE-ROLLER BEARING
 
44.
6A-4497
[1]
CAGE-BEARING
 
45.
6A-7536
[1]
PLUG AS
 
 
2D-0604
[1]
BUTTON
 
46.
5M-7423
[1]
SEAL-O-RING
 
47.
8S-9151
[2]
CUP-ROLLER BEARING
 
48.
8F-9516
[1]
SEAL-O-RING (139.29MM ID)
 
49.
6A-4495
[1]
SHIM-PACK (INCL 21 SHIMS)
 
50.
1A-2571
[5]
BOLT (3/8-16X1.125IN)
 
 
5M-2894
[5]
WASHER (2.5MM THK)
 
51.
6A-4493
[1]
CAGE-BEARING
 
52.
5C-8966
[1]
GEAR (14 TEETH)
 
53.
1H-7339
[1]
SEAL-O-RING
 
54.
3B-5790
[1]
CUP-ROLLER BEARING
 
55.
6V-2323
[1]
CONE-ROLLER BEARING
 
56.
5C-0862
[1]
CAGE-BEARING
 
57.
2H-4145
[1]
SEAL-O-RING
 
58.
6A-4492
[1]
SHIM-PACK (INCL 21 SHIMS)
 
59.
0S-1587
[16]
BOLT (1/2-13X1.75IN)
 
60.
3B-571
[2]
PLUG-PIPE
 
61.
2B-7556
[2]
CORK
 
 
2B-7557
[2]
CORK
 
 
B
 
  USE AS REQUIRED
 
C
 
  CHANGE FROM PREVIOUS TYPE
 
R
 
  REMFG PART MAY BE AVAILABLE
 About us:
specialized in:
couplings, rubber mounts, gera parts, hydraulic seals and seal kits for hydraulic hammers, rock breakers, hydraulic excavators,wheel loaders, and JCB badkhoe loaders.
And, Our company also supply:
Engine parts, hydraulic piston pump and hydraulic travel motor, Swing motor assembly and hydraulic component parts, electric parts, etc. Hydraulic hammer breaker parts with piston, cylinder, chisel, through bolt, side bolt, top bush, front head bushing,accumlator, valve, etc.
We always try our best for all our customers and make it better and better. Welcome!
FAQ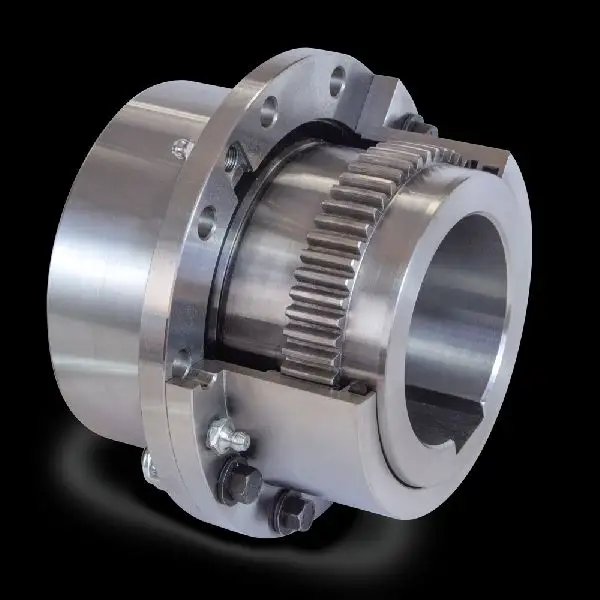 Selection of Gear Couplings for Specific Applications
Choosing the appropriate gear coupling for a specific application involves considering several factors to ensure optimal performance and reliability. Here are the key steps in the selection process:
Identify Application Requirements: Understand the specific requirements of the application, including the torque and speed requirements, operating conditions, and the amount of angular and axial misalignment expected in the system.
Calculate Torque and Speed: Determine the required torque and speed ratings for the gear coupling based on the power transmission needs of the application. Consider both peak and continuous torque requirements.
Consider Misalignment: Evaluate the amount and type of misalignment that the gear coupling needs to accommodate. Different gear coupling designs have varying degrees of misalignment capabilities, so it's essential to choose one that can handle the expected misalignment in the system.
Check Space Constraints: Consider the available space for installing the gear coupling. Some applications may have limited space, requiring compact or specially designed couplings to fit properly.
Assess Environmental Conditions: Determine if the application involves exposure to extreme temperatures, corrosive substances, or other harsh environmental factors. Select a gear coupling made from materials that can withstand the specific environmental conditions.
Consider Maintenance Requirements: Evaluate the maintenance needs of the gear coupling. Some designs may require more frequent maintenance than others. For applications where regular maintenance is challenging, consider maintenance-free gear coupling options.
Check Industry Standards and Certifications: Ensure that the selected gear coupling meets relevant industry standards and certifications to guarantee quality and safety.
Consult with Experts: If needed, seek guidance from coupling manufacturers or engineering experts who can provide valuable insights and recommendations based on their experience and expertise.
By carefully considering these factors and understanding the specific demands of the application, you can select the most suitable gear coupling that will provide reliable and efficient power transmission while minimizing the risk of premature failure or downtime.



editor by CX 2023-10-02