Product Description
Rubber flexible  excavator spare parts FLE-PA coupling for excavator
Product Description:
 
1.Coupling for excavator
2.Model:all kinds of excavator
3.Factory supplied/ wholesaler
4.Quality:high quality and general quality
5.More than 25  years history.Professional,specialized in shaft coupling
6.Short delivery time & competitive price
7.Small order allowed
Descrition:
 
1. Material options for H series Couplings
H series coupling we produced is made of Hytrel. It has elasticity like that of rubber. It is excellent in absorbing vibrations and shocks. It also excels in resistance to heat, low temperature and oil.
 
2. Input and output can be connected and disconnected easily merely by moving axially. By using a unique claming mechanism, mounting in a spline shaft is possible. Hub and spline shafts are completely fixed by using a clamping hub of the mechanism. No fretting wear is caused.
Product show:
Engine Driven Coupling Technical Data:
CF-H COUPLING "H" SERIES TECHNICAL DATA
SIZE
30H
40H
50H
110H
140H
160H
TECHNICAL DATA
DESCRIPTION
SYMBOL
UNIT
500
600
800
1200
1600
2000
Nominal Torque
Tkn
Nm
Maximum Torque
Tkmax
Nm
1400
1600
2000
2500
4000
4000
Maximum Rotational speed
Nmax
Min-1
4000
4000
4000
4000
3600
3600
CF-A COUPLING "A" SERIES TECHNICAL DATA
SIZE
4A/4AS
8A/8AS
16A/16AS
25A/25AS
30A/30AS
50A/50AS
140A/140AS
TECHNICAL DATA
DESCRIPTION
SYMBOL
UNIT
50
100
200
315
500
700
1700
Nominal Torque
Tkn
Nm
Maximum Torque
Tkmax
Nm
125
280
560
875
1400
2100
8750
Maximum Rotational speed
Nmax
Min-1
7000
6500
6000
5000
4000
4000
3600
 
Other parts we supply:

Package & Shipping
Shipping: By express(DHL,FEDEX,TNT,UPS, EMS), By air, By sea.
Package: Carrier packing or Neutral packing ,Packing as your demand.
FAQ
Q1What is your packing?
A: Generally, we pack our goods in carton box or wooden case.
Q2What is your terms of payment?
A: We accept L/C, T/T, Western Union, Paypal, Money Gram, etc.
Q3What is your terms of delivery?
A: EWX, CIF, FOB, etc
Q4How about your delivery time?
A:We will arrange the shipment within 3 days after recieve the payment.
Q5Do you test all your goods before delivery?
A: Yes, we have 100% test before delivery.
Q6. What is your international express way?
A: TNT,DHL ,UPS, FedEx ,EMS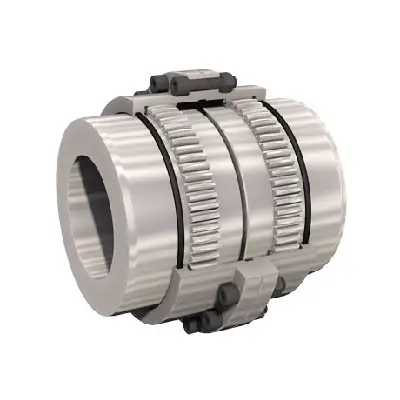 How Does a Gear Coupling Protect Connected Equipment from Shock Loads and Vibrations?
Gear couplings are designed to provide excellent protection to connected equipment from shock loads and vibrations, making them ideal for use in demanding and heavy-duty applications. The design and features of gear couplings that contribute to this protection include:
Flexible and Rigid Elements: Gear couplings consist of two hubs with external gears that mesh together. Between these two hubs, there is a center sleeve with internal gear teeth. The center sleeve acts as a flexible element, while the outer hubs act as rigid elements. This combination allows the gear coupling to transmit torque while absorbing and dampening shock loads and vibrations.
Misalignment Compensation: Gear couplings can accommodate angular, parallel, and axial misalignment between shafts. When the connected equipment experiences misalignment due to dynamic forces or shock loads, the gear coupling can flex and adjust to these changes, preventing excessive stress on the shafts and equipment.
High Torsional Stiffness: Gear couplings offer high torsional stiffness, meaning they have minimal angular deflection under load. This stiffness helps maintain precise alignment and reduces the likelihood of damage to the connected equipment caused by misalignment-induced vibrations.
Load Distribution: The toothed gear design of gear couplings ensures a large surface area of contact between the gears. This spreads the torque evenly across the gear teeth, resulting in a uniform distribution of load and reducing the concentration of stress on specific areas.
Damping Characteristics: The flexible center sleeve in the gear coupling acts as a damping element that absorbs and dissipates vibrations, further protecting the connected equipment from harmful oscillations.
High-Speed Balancing: Gear couplings are precisely balanced during manufacturing to minimize vibrations and ensure smooth operation even at high speeds. Proper balancing helps prevent resonances and reduces the impact of shock loads on the connected equipment.
By effectively absorbing and dampening shock loads and vibrations, gear couplings extend the life of the connected equipment and surrounding components, reduce maintenance requirements, and contribute to a more reliable and efficient mechanical system. However, it is essential to select the appropriate size and type of gear coupling based on the specific application and operating conditions to ensure optimal protection and performance.



editor by CX 2023-09-21
Product Description
NL10 nylon sleeve gear coupling
1. ISO 9001-2000
2. OEM Service
3. Stable quality
4. Applies to flexible drive shaft, allowing a larger axial radial displacement and displacement. 5. Has a simple structure, easy maintenance.
6. Disassembly easy
7. Low noise
8. Transmission efficiency loss, long useful working life.
We can also supply chain coupling, roller chain coupling, rigid couplings, flexible couplings, fcl coupling, flexible rubber fcl coupling, fcl flexible coupling, forged steel fcl coupling, flexible coupling fcl, fcl flexible shaft coupling, jaw coupling, hrc coupling, CHINAMFG coupling, cast steel coupling, aluminum coupling, stainless steel coupling, pin coupling, mh coupling, nm coupling, spacer coupling, taper lock rigid coupling, flange coupling, sleeve coupling, nylon sleeve gear coupling, gear coupling, crc coupling, js coupling
Competitive Advantage:
More than 20 years advanced technology and experience of us will give strong support for the coupling you need. We will understand your need of product quickly, and give quick respond and good service. A lot of cases of our products will show you that it worth your trust.
Under the full quality control system, our products go through the precise product line and strict testing process. We have excellent working flow and standard to ensure stability, products reliable enough for using.
Take our scale economy, raw material superiority, and CHINAMFG for clients to account, our price do have a great competitiveness. They are good value and cost effective than your imagine.
We sincerely hope establishing long and friendly business relations with clients from all over the world. Our goal is not just providing product, but also providing a complete solution including product design, tooling, fabrication and service for our customers to achieve their upmost satisfaction.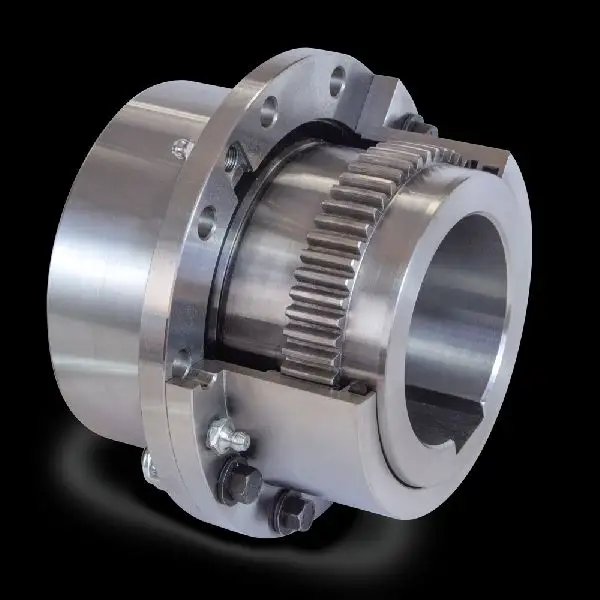 Selection of Gear Couplings for Specific Applications
Choosing the appropriate gear coupling for a specific application involves considering several factors to ensure optimal performance and reliability. Here are the key steps in the selection process:
Identify Application Requirements: Understand the specific requirements of the application, including the torque and speed requirements, operating conditions, and the amount of angular and axial misalignment expected in the system.
Calculate Torque and Speed: Determine the required torque and speed ratings for the gear coupling based on the power transmission needs of the application. Consider both peak and continuous torque requirements.
Consider Misalignment: Evaluate the amount and type of misalignment that the gear coupling needs to accommodate. Different gear coupling designs have varying degrees of misalignment capabilities, so it's essential to choose one that can handle the expected misalignment in the system.
Check Space Constraints: Consider the available space for installing the gear coupling. Some applications may have limited space, requiring compact or specially designed couplings to fit properly.
Assess Environmental Conditions: Determine if the application involves exposure to extreme temperatures, corrosive substances, or other harsh environmental factors. Select a gear coupling made from materials that can withstand the specific environmental conditions.
Consider Maintenance Requirements: Evaluate the maintenance needs of the gear coupling. Some designs may require more frequent maintenance than others. For applications where regular maintenance is challenging, consider maintenance-free gear coupling options.
Check Industry Standards and Certifications: Ensure that the selected gear coupling meets relevant industry standards and certifications to guarantee quality and safety.
Consult with Experts: If needed, seek guidance from coupling manufacturers or engineering experts who can provide valuable insights and recommendations based on their experience and expertise.
By carefully considering these factors and understanding the specific demands of the application, you can select the most suitable gear coupling that will provide reliable and efficient power transmission while minimizing the risk of premature failure or downtime.



editor by CX 2023-09-18
Product Description
       Motor coupling reducer couples necklace pair bathing suit bracelet stainless               magnetic conduit hydraulic matching outfit gear coupling quick release flexible
Application of Reducer Coupling
A reducer coupling is a pipe fitting that is used to connect 2 pipes of different sizes. It is a type of adapter that allows for a smooth transition between the 2 pipes. Reducer couplings are available in a variety of sizes and materials, and they can be used in a variety of applications.
Some of the most common applications for reducer couplings include:
Connecting pipes of different sizes: Reducer couplings are used to connect pipes of different sizes, such as when you need to connect a smaller pipe to a larger pipe. This is a common application in plumbing, HVAC, and other types of construction.
Changing the direction of a pipe: Reducer couplings can also be used to change the direction of a pipe. This is a common application in plumbing, as it allows you to route pipes in a way that is both efficient and aesthetically pleasing.
Repairing a damaged pipe: Reducer couplings can also be used to repair a damaged pipe. This is a common application in plumbing, as it allows you to repair a pipe without having to replace the entire pipe.
Reducer couplings are a versatile and useful tool that can be used in a variety of applications. They are an easy and affordable way to connect pipes of different sizes, change the direction of a pipe, or repair a damaged pipe.
Here are some additional tips for using reducer couplings:
Make sure that the reducer coupling is the correct size for the pipes that you are connecting.
Use a pipe joint compound to seal the reducer coupling.
Tighten the reducer couplings by hand, and then use a wrench to tighten them further.
Do not overtighten the reducer couplings, as this can damage the pipes.
By following these tips, you can safely and effectively use reducer couplings to connect pipes of different sizes.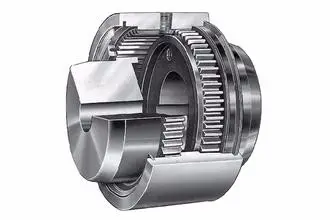 What Industries Commonly Use Gear Couplings for Power Transmission?
Gear couplings are widely used in various industries for power transmission due to their ability to transmit high torque loads and accommodate misalignments. Some of the industries that commonly utilize gear couplings include:
Steel Industry: Gear couplings are extensively used in the steel industry for connecting heavy-duty equipment like rolling mills, continuous casting machines, and other steel processing machinery.
Mining and Quarrying: In mining and quarrying applications, gear couplings are employed to transmit power in conveyor systems, crushers, and heavy excavating machinery.
Pulp and Paper: The pulp and paper industry uses gear couplings in machines like paper mills, pulp refiners, and stock preparation equipment.
Marine: Gear couplings are utilized in marine propulsion systems, providing a reliable connection between the engine and the propeller shafts.
Oil and Gas: Gear couplings find use in the oil and gas industry for connecting pumps, compressors, and other equipment used in upstream and downstream operations.
Power Generation: Gear couplings are employed in power plants to connect generators, turbines, and other rotating equipment.
Automotive: Gear couplings are used in automotive applications, particularly in heavy-duty vehicles and machinery like off-road vehicles, construction equipment, and agricultural machinery.
Chemical and Petrochemical: In chemical processing plants, gear couplings are employed in agitators, mixers, and various equipment where power transmission is crucial.
Cement and Aggregate: Gear couplings are used in cement plants and aggregate processing equipment for power transmission in crushers, kilns, and conveyors.
These are just a few examples, and gear couplings can be found in various other industries where reliable power transmission is essential. Their robust design and ability to withstand harsh operating conditions make them a popular choice for heavy-duty applications across different sectors.



editor by CX 2023-09-12
Product Description
Chain
coupling No.

Chain No.

D Bore Dia
Dimension
Inertia

×10-3

kgf·m2

Approx Weight

kg

Casing
Min mm
Max mm
L

mm

I

mm

S

mm

d1
mm
d2
mm
C

mm

Dimension
Approx Weight

kg

A
mm
B
mm
KC-1571
1-0-0. p. 211. Retrieved 17 May 2-0-0. p. 86. Retrieved 30 January 2015.
 Green 1996, pp. 2337-2361
 "ANSI G7 Standard Roller Chain – Tsubaki Europe". Tsubaki Europe. Tsubakimoto Europe B.V. Retrieved 18 June 2.
External links
    Wikimedia Commons has media related to Roller chains.
The Complete Xihu (West Lake) Dis. to Chain
Categories: Chain drivesMechanical power transmissionMechanical power control

Why Choose Us
1.     Reliable Quality Assurance System
2.     Cutting-Edge Computer-Controlled CNC Machines
3.     Bespoke Solutions from Highly Experienced Specialists 
4.     Customization and OEM Available for Specific Application
5.     Extensive Inventory of Spare Parts and Accessories
6.     Well-Developed CZPT Marketing Network 
7.     Efficient After-Sale Service System

Materials Used in Manufacturing Gear Couplings

Gear couplings are designed to transmit torque between shafts while accommodating misalignment. To ensure the durability and reliability of gear couplings, manufacturers use a variety of materials, each with its specific properties. Commonly used materials in manufacturing gear couplings include:

Steel: Steel is the most widely used material for gear couplings. It offers excellent strength, durability, and resistance to wear and fatigue. Steel gear couplings are suitable for a wide range of applications, including heavy-duty industrial machinery.
Stainless Steel: Stainless steel is chosen for gear couplings that require resistance to corrosion and high-temperature environments. Stainless steel couplings are commonly used in food processing, pharmaceutical, and chemical industries.
Alloy Steel: Alloy steel is utilized to enhance specific properties, such as increased strength and improved performance under high loads and extreme conditions. Alloy steel gear couplings are ideal for demanding applications in heavy industries.
Cast Iron: Cast iron is known for its excellent machinability and good resistance to wear. Cast iron gear couplings are suitable for low to moderate torque applications and can be cost-effective in certain scenarios.
Non-Metallic Materials: In some cases, non-metallic materials like nylon or urethane may be used for specific gear coupling applications, especially in situations where electrical isolation or chemical resistance is required.

The choice of material depends on the application's demands, including the torque, speed, environmental conditions, and budget considerations. Gear coupling manufacturers carefully select materials that will provide optimal performance and longevity while meeting the specific requirements of the intended application.


editor by CX 2023-09-11

Product Description

NL10 nylon sleeve gear coupling

1. ISO 9001-2000
2. OEM Service
3. Stable quality
4. Applies to flexible drive shaft, allowing a larger axial radial displacement and displacement. 5. Has a simple structure, easy maintenance.
6. Disassembly easy
7. Low noise
8. Transmission efficiency loss, long useful working life.

We can also supply chain coupling, roller chain coupling, rigid couplings, flexible couplings, fcl coupling, flexible rubber fcl coupling, fcl flexible coupling, forged steel fcl coupling, flexible coupling fcl, fcl flexible shaft coupling, jaw coupling, hrc coupling, CZPT coupling, cast steel coupling, aluminum coupling, stainless steel coupling, pin coupling, mh coupling, nm coupling, spacer coupling, taper lock rigid coupling, flange coupling, sleeve coupling, nylon sleeve gear coupling, gear coupling, crc coupling, js coupling

Competitive Advantage:
More than 20 years advanced technology and experience of us will give strong support for the coupling you need. We will understand your need of product quickly, and give quick respond and good service. A lot of cases of our products will show you that it worth your trust.
Under the full quality control system, our products go through the precise product line and strict testing process. We have excellent working flow and standard to ensure stability, products reliable enough for using.
Take our scale economy, raw material superiority, and CZPT for clients to account, our price do have a great competitiveness. They are good value and cost effective than your imagine.
We sincerely hope establishing long and friendly business relations with clients from all over the world. Our goal is not just providing product, but also providing a complete solution including product design, tooling, fabrication and service for our customers to achieve their upmost satisfaction.

How Does a Gear Coupling Protect Connected Equipment from Shock Loads and Vibrations?

Gear couplings are designed to provide excellent protection to connected equipment from shock loads and vibrations, making them ideal for use in demanding and heavy-duty applications. The design and features of gear couplings that contribute to this protection include:

Flexible and Rigid Elements: Gear couplings consist of two hubs with external gears that mesh together. Between these two hubs, there is a center sleeve with internal gear teeth. The center sleeve acts as a flexible element, while the outer hubs act as rigid elements. This combination allows the gear coupling to transmit torque while absorbing and dampening shock loads and vibrations.
Misalignment Compensation: Gear couplings can accommodate angular, parallel, and axial misalignment between shafts. When the connected equipment experiences misalignment due to dynamic forces or shock loads, the gear coupling can flex and adjust to these changes, preventing excessive stress on the shafts and equipment.
High Torsional Stiffness: Gear couplings offer high torsional stiffness, meaning they have minimal angular deflection under load. This stiffness helps maintain precise alignment and reduces the likelihood of damage to the connected equipment caused by misalignment-induced vibrations.
Load Distribution: The toothed gear design of gear couplings ensures a large surface area of contact between the gears. This spreads the torque evenly across the gear teeth, resulting in a uniform distribution of load and reducing the concentration of stress on specific areas.
Damping Characteristics: The flexible center sleeve in the gear coupling acts as a damping element that absorbs and dissipates vibrations, further protecting the connected equipment from harmful oscillations.
High-Speed Balancing: Gear couplings are precisely balanced during manufacturing to minimize vibrations and ensure smooth operation even at high speeds. Proper balancing helps prevent resonances and reduces the impact of shock loads on the connected equipment.

By effectively absorbing and dampening shock loads and vibrations, gear couplings extend the life of the connected equipment and surrounding components, reduce maintenance requirements, and contribute to a more reliable and efficient mechanical system. However, it is essential to select the appropriate size and type of gear coupling based on the specific application and operating conditions to ensure optimal protection and performance.


editor by CX 2023-09-08

Product Description

NL1 nylon sleeve gear coupling
1. ISO 9001-2000
2. OEM Service
3. Stable quality
4. Applies to flexible drive shaft, allowing a larger axial radial displacement and displacement. 5. Has a simple structure, easy maintenance.
6. Disassembly easy
7. Low noise
8. Transmission efficiency loss, long useful working life.

We can also supply chain coupling, roller chain coupling, rigid couplings, flexible couplings, fcl coupling, flexible rubber fcl coupling, fcl flexible coupling, forged steel fcl coupling, flexible coupling fcl, fcl flexible shaft coupling, jaw coupling, hrc coupling, CZPT coupling, cast steel coupling, aluminum coupling, stainless steel coupling, pin coupling, mh coupling, nm coupling, spacer coupling, taper lock rigid coupling, flange coupling, sleeve coupling, nylon sleeve gear coupling, gear coupling, crc coupling, js coupling

Competitive Advantage:
More than 20 years advanced technology and experience of us will give strong support for the coupling you need. We will understand your need of product quickly, and give quick respond and good service. A lot of cases of our products will show you that it worth your trust.
Under the full quality control system, our products go through the precise product line and strict testing process. We have excellent working flow and standard to ensure stability, products reliable enough for using.
Take our scale economy, raw material superiority, and CZPT for clients to account, our price do have a great competitiveness. They are good value and cost effective than your imagine.
We sincerely hope establishing long and friendly business relations with clients from all over the world. Our goal is not just providing product, but also providing a complete solution including product design, tooling, fabrication and service for our customers to achieve their upmost satisfaction.

Can Gear Couplings Be Used in Both Horizontal and Vertical Shaft Arrangements?

Yes, gear couplings are versatile and can be used in both horizontal and vertical shaft arrangements.

Horizontal Shaft Arrangements: In horizontal shaft configurations, gear couplings are commonly employed to connect two shafts in-line with each other. The gear coupling's flexible design accommodates for slight misalignment and torsional movement between the shafts, making it suitable for various industrial applications. These couplings can handle high torque loads and are often used in heavy-duty machinery such as steel rolling mills, mining equipment, and conveyors.

Vertical Shaft Arrangements: Gear couplings are also well-suited for vertical shaft arrangements, where the connected shafts are oriented one above the other. In such cases, gravity can cause additional axial loads on the coupling, which gear couplings are designed to handle. The gear coupling's capacity to accommodate both angular and axial misalignment is essential in vertical applications, where thermal expansion and contraction may induce relative movement between the shafts.

Whether in horizontal or vertical shaft configurations, gear couplings provide reliable power transmission and are widely used in various industrial settings. However, it is essential to ensure proper alignment and maintenance for optimal performance and to prevent premature wear or failure of the coupling.


editor by CX 2023-09-07

Product Description

NL1 nylon sleeve gear coupling
1. ISO 9001-2000
2. OEM Service
3. Stable quality
4. Applies to flexible drive shaft, allowing a larger axial radial displacement and displacement. 5. Has a simple structure, easy maintenance.
6. Disassembly easy
7. Low noise
8. Transmission efficiency loss, long useful working life.

We can also supply chain coupling, roller chain coupling, rigid couplings, flexible couplings, fcl coupling, flexible rubber fcl coupling, fcl flexible coupling, forged steel fcl coupling, flexible coupling fcl, fcl flexible shaft coupling, jaw coupling, hrc coupling, CZPT coupling, cast steel coupling, aluminum coupling, stainless steel coupling, pin coupling, mh coupling, nm coupling, spacer coupling, taper lock rigid coupling, flange coupling, sleeve coupling, nylon sleeve gear coupling, gear coupling, crc coupling, js coupling

Competitive Advantage:
More than 20 years advanced technology and experience of us will give strong support for the coupling you need. We will understand your need of product quickly, and give quick respond and good service. A lot of cases of our products will show you that it worth your trust.
Under the full quality control system, our products go through the precise product line and strict testing process. We have excellent working flow and standard to ensure stability, products reliable enough for using.
Take our scale economy, raw material superiority, and CZPT for clients to account, our price do have a great competitiveness. They are good value and cost effective than your imagine.
We sincerely hope establishing long and friendly business relations with clients from all over the world. Our goal is not just providing product, but also providing a complete solution including product design, tooling, fabrication and service for our customers to achieve their upmost satisfaction.

How Does a Gear Coupling Protect Connected Equipment from Shock Loads and Vibrations?

Gear couplings are designed to provide excellent protection to connected equipment from shock loads and vibrations, making them ideal for use in demanding and heavy-duty applications. The design and features of gear couplings that contribute to this protection include:

Flexible and Rigid Elements: Gear couplings consist of two hubs with external gears that mesh together. Between these two hubs, there is a center sleeve with internal gear teeth. The center sleeve acts as a flexible element, while the outer hubs act as rigid elements. This combination allows the gear coupling to transmit torque while absorbing and dampening shock loads and vibrations.
Misalignment Compensation: Gear couplings can accommodate angular, parallel, and axial misalignment between shafts. When the connected equipment experiences misalignment due to dynamic forces or shock loads, the gear coupling can flex and adjust to these changes, preventing excessive stress on the shafts and equipment.
High Torsional Stiffness: Gear couplings offer high torsional stiffness, meaning they have minimal angular deflection under load. This stiffness helps maintain precise alignment and reduces the likelihood of damage to the connected equipment caused by misalignment-induced vibrations.
Load Distribution: The toothed gear design of gear couplings ensures a large surface area of contact between the gears. This spreads the torque evenly across the gear teeth, resulting in a uniform distribution of load and reducing the concentration of stress on specific areas.
Damping Characteristics: The flexible center sleeve in the gear coupling acts as a damping element that absorbs and dissipates vibrations, further protecting the connected equipment from harmful oscillations.
High-Speed Balancing: Gear couplings are precisely balanced during manufacturing to minimize vibrations and ensure smooth operation even at high speeds. Proper balancing helps prevent resonances and reduces the impact of shock loads on the connected equipment.

By effectively absorbing and dampening shock loads and vibrations, gear couplings extend the life of the connected equipment and surrounding components, reduce maintenance requirements, and contribute to a more reliable and efficient mechanical system. However, it is essential to select the appropriate size and type of gear coupling based on the specific application and operating conditions to ensure optimal protection and performance.


editor by CX 2023-09-07

Product Description

Gear Rubber Coupling Connector Excavator Engine Parts SOLAR 210W-V SOLAR 015
 

Basic information:
 

| | |
| --- | --- |
| Performace | Power Transmission |
| Suitable | Excavator Engine Drive |
| Feature | Excellent in resistance to heat, low temperature and oil |
| Performance | Excellent in absorbing vibrations and shocks |
| Application | Hyd.Pump shaft to Engine Flywheel |
| Place of Origin | HangZhou,China(Mainland) |
| Standard | Global Standards |
| Name | Excavator hydraulic pump coupling |

Why choose us:
    
Quality Controll
Competitive price
OEM Service
Experience more than 20 years' experience
Wholesaler We supply a wide range of spare parts for excavators
 
 
Main products:
 
Seal Series:
arm cylinder seal kit, Boom cylinder seal kit, Bucket cylinder seal kit, main pump seal kit, travel motor seal kit, 
swing motor seal kit, control valve seal kit, center joint seal kit, track adjust seal kit, bushings,
floating seals, o-ring box, pusher, etc.
 
Engine parts:
cylinder heads, cylinder blocks, crankshafts, camshafts, connecting rods, water pumps, turbo chargers,
engine assys, fan blades, main bearing and connecting rod bearings, pistons, piston rings, liner kits, etc.
 
Hydraulic parts:
hydraulic cylinder assembly, gear pump assembly, hydraulic pump assembly, travel motor assembly, final drive assembly, swing motor assembly,
main valve assembly, service valves, gasket kits, etc.
 
Electric Parts:
solenoid valves, water sensors, pressure sensors, throttle motors, stop solenoid, controllers, monitors, etc.
 
Other Parts:
seal kits, bushings, floating seals, o-ring box, pushers, couplings, engine cushions, bearings, gears, fuel filter
oil filter, air filter, track link assy, front idler, carrier roller, hydraulic oil cooler, water tank, track link assy, etc.

 

Product show as below:

 About us:

specialized in:

couplings, rubber mounts, gera parts, hydraulic seals and seal kits for hydraulic hammers, rock breakers, hydraulic excavators,wheel loaders, and JCB badkhoe loaders.

 

And, Our company also supply:

Engine parts, hydraulic piston pump and hydraulic travel motor, Swing motor assembly and hydraulic component parts, electric parts, etc. Hydraulic hammer breaker parts with piston, cylinder, chisel, through bolt, side bolt, top bush, front head bushing,accumlator, valve, etc.

We always try our best for all our customers and make it better and better. Welcome!

FAQ

 

Limitations and Disadvantages of Using Gear Couplings

While gear couplings offer many advantages, they also have some limitations and disadvantages that should be considered when selecting coupling solutions for specific applications:

Cost: Gear couplings can be more expensive compared to other types of couplings, especially when precision machining or specialized materials are required. The initial investment might be higher, but the long-term benefits may outweigh the cost.
Size and Weight: Gear couplings are generally larger and heavier than some other coupling types. This can impact the overall size and weight of the machinery, which may be a concern in applications with limited space or weight restrictions.
Maintenance: Gear couplings require regular maintenance, including lubrication and periodic inspection to ensure proper functioning. Neglecting maintenance can lead to premature wear and failure.
Backlash: Like other gear mechanisms, gear couplings may have some inherent backlash due to the clearance between gear teeth. This slight play can affect precision applications where accurate motion transmission is critical.
Noise and Vibration: Gear couplings can generate more noise and vibration compared to flexible couplings, especially at higher speeds. This can be a concern in applications that require low-noise operation.
Misalignment Tolerance: While gear couplings can handle moderate misalignment, they may not be as forgiving as flexible couplings in accommodating significant shaft misalignment.

Despite these limitations, gear couplings remain a popular choice for many applications, particularly in heavy-duty industrial settings where they excel in transmitting high torque and handling demanding conditions. Proper selection, installation, and maintenance can help mitigate some of the disadvantages, making gear couplings a reliable choice for power transmission in various industries.


editor by CX 2023-09-06

Product Description

Quick Details

 

Applicable Industries:

Building Material Shops, Manufacturing Plant, Machinery Repair Shops, Food & Beverage Factory, Construction works , Energy & Mining, Other

Customized support:

OEM, ODM

Type:Nylon Sleeve coupling KTR bowex coupling
Surface treatment: corrossion protect
Place of Origin:ZheJiang , China
Brand Name:REACHJY, REACHJY
Application:transmission
Material: C45 steel + nylon
Certification:ISO9001
 
 
 

Can Gear Couplings Be Used in Both Horizontal and Vertical Shaft Arrangements?

Yes, gear couplings are versatile and can be used in both horizontal and vertical shaft arrangements.

Horizontal Shaft Arrangements: In horizontal shaft configurations, gear couplings are commonly employed to connect two shafts in-line with each other. The gear coupling's flexible design accommodates for slight misalignment and torsional movement between the shafts, making it suitable for various industrial applications. These couplings can handle high torque loads and are often used in heavy-duty machinery such as steel rolling mills, mining equipment, and conveyors.

Vertical Shaft Arrangements: Gear couplings are also well-suited for vertical shaft arrangements, where the connected shafts are oriented one above the other. In such cases, gravity can cause additional axial loads on the coupling, which gear couplings are designed to handle. The gear coupling's capacity to accommodate both angular and axial misalignment is essential in vertical applications, where thermal expansion and contraction may induce relative movement between the shafts.

Whether in horizontal or vertical shaft configurations, gear couplings provide reliable power transmission and are widely used in various industrial settings. However, it is essential to ensure proper alignment and maintenance for optimal performance and to prevent premature wear or failure of the coupling.


editor by CX 2023-09-05

Product Description

Product Description

High Quality Drum Shaped Teeth Coupling

Drum shaped teeth coupling is a type of flexible coupling that is used to transmit torque between 2 shafts which are misaligned or need to be disconnected frequently. As the name implies, the coupling consists of a drum shaped element with teeth on the outer surface that mesh with corresponding teeth on the inner surface of a second drum. The flexibility of the coupling is achieved through the use of a resilient material, such as rubber or plastic, which is located between the 2 drums.

The drum shaped teeth coupling is an ideal solution where shock load and vibration are present in the system. The coupling can compensate for the relative displacement of the shafts, absorb shock loads, and prevent transmitting vibration. The drum shaped teeth coupling can also protect the machinery from damage caused by misalignment or human errors during installation and maintenance.

Key features of the drum shaped teeth coupling:

1. High torque capacity

2. Low backlash

3. Compact size

4. Easy to install

5. High misalignment capacity

6. Low maintenance

Applications of Bearing Bushings:

Drum shaped teeth coupling is a reliable and cost-effective solution for transmitting torque between misaligned shafts. Its flexible design can absorb shock loads, prevent transmitting vibration, and protect the machinery from damage. It is suitable for a wide range of applications, from power transmission to mining equipment. With its high torque capacity, low backlash, and compact size, the drum shaped teeth coupling is a preferred choice for many industries.

Company Profile

 


Our Company
HangZhou Metal Co., Ltd. (ASMT) serves in metallurgical (especial steel & aluminum), mining, mineral, cement etc. industry, integrating manufacturing, engineering, supply  chain management, construction of package in domestic and abroad, international trade  etc..

1. Pre-sales service:
To supply product application technological communication, drawing design, process design, test plan and packing and unloading plan.

2. In-sales service:

To supply production process report and inspection report.

To actively associate shipping with customers.

3. After-sales service:

To supply remote training instruction on in-site operation.

To supply solution to unexpected problem arising at user's site.

To follow up product's service life.

FAQ

1. What is the minimum order quantity for your products?

Our minimum order quantity varies depending on the product and material, but typically ranges from 100 to 500 pieces.

2. What materials do you work with?

We work with a wide range of materials, including steel, aluminum, brass, bronze, and iron. We also work with special alloys CZPT request.

3. Can you provide custom designs?

Yes, we specialize in providing custom designs based on your specific requirements. Our team of engineers can work with you to develop designs that meet your needs.

4. What is your production capacity?

Our production capacity varies depending on the product and material, but we have the capability to produce millions of pieces per year.

5. What is your lead time for orders?

Our lead time for orders varies depending on the product and quantity, but we typically require 4-6 weeks for production and delivery.

6. Do you offer quality control and testing?

Yes, we have strict quality control measures in place to ensure the highest level of quality for our products. We also offer testing services, including non-destructive testing, to ensure the integrity of our products.

7. What payment methods do you accept?

We accept various payment methods, including wire transfer, credit card, and PayPal. We can provide detailed payment terms CZPT request.

8. What is your return policy?

We have a comprehensive return policy that ensures customer satisfaction. If you are not satisfied with our products for any reason, please contact us and we will work with you to resolve the issue.

9. Do you offer international shipping?

Yes, we offer international shipping to customers worldwide. We can provide detailed shipping terms and pricing CZPT request.

10. How can I get a quote for my project?

Please contact us with your project specifications and 1 of our sales representatives will provide you with a quote within 48 hours. We look CZPT to the opportunity to work with you.

 

How Does a Gear Coupling Protect Connected Equipment from Shock Loads and Vibrations?

Gear couplings are designed to provide excellent protection to connected equipment from shock loads and vibrations, making them ideal for use in demanding and heavy-duty applications. The design and features of gear couplings that contribute to this protection include:

Flexible and Rigid Elements: Gear couplings consist of two hubs with external gears that mesh together. Between these two hubs, there is a center sleeve with internal gear teeth. The center sleeve acts as a flexible element, while the outer hubs act as rigid elements. This combination allows the gear coupling to transmit torque while absorbing and dampening shock loads and vibrations.
Misalignment Compensation: Gear couplings can accommodate angular, parallel, and axial misalignment between shafts. When the connected equipment experiences misalignment due to dynamic forces or shock loads, the gear coupling can flex and adjust to these changes, preventing excessive stress on the shafts and equipment.
High Torsional Stiffness: Gear couplings offer high torsional stiffness, meaning they have minimal angular deflection under load. This stiffness helps maintain precise alignment and reduces the likelihood of damage to the connected equipment caused by misalignment-induced vibrations.
Load Distribution: The toothed gear design of gear couplings ensures a large surface area of contact between the gears. This spreads the torque evenly across the gear teeth, resulting in a uniform distribution of load and reducing the concentration of stress on specific areas.
Damping Characteristics: The flexible center sleeve in the gear coupling acts as a damping element that absorbs and dissipates vibrations, further protecting the connected equipment from harmful oscillations.
High-Speed Balancing: Gear couplings are precisely balanced during manufacturing to minimize vibrations and ensure smooth operation even at high speeds. Proper balancing helps prevent resonances and reduces the impact of shock loads on the connected equipment.

By effectively absorbing and dampening shock loads and vibrations, gear couplings extend the life of the connected equipment and surrounding components, reduce maintenance requirements, and contribute to a more reliable and efficient mechanical system. However, it is essential to select the appropriate size and type of gear coupling based on the specific application and operating conditions to ensure optimal protection and performance.


editor by CX 2023-09-04